Four things to know about investing in Kelowna real estate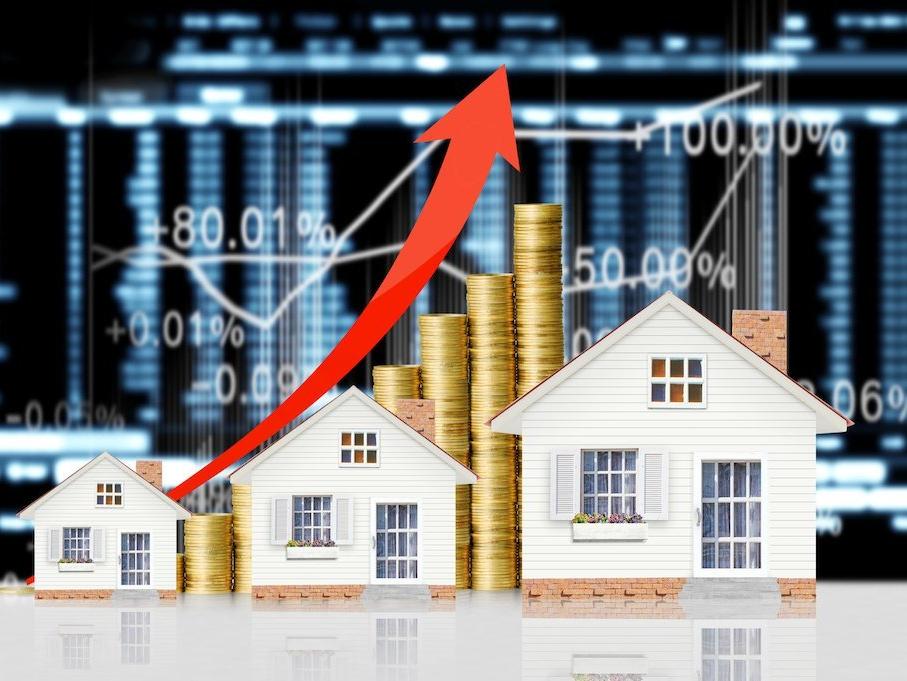 From creating a source of passive income to increasing equity and diversifying your investments, there are countless benefits to a Kelowna real estate investment.
 
But how do you make sure that you're purchasing the right home in the right neighbourhood? That's where your real estate agent can help you make the most of your Kelowna real estate investment.
 
Here are some crucial facts you need to know about investing in real estate and the Kelowna market.
 
1. Is Kelowna a good real estate investment?
Kelowna is the fastest-growing metropolitan area in Canada, according to Statistics Canada. And, with a population of 220,000, including Peachland and Lake Country, there is plenty of opportunity for Kelowna real estate investment.
 
The Central Okanagan Economic Development Commission says Kelowna is welcoming accelerated growth in families and young entrepreneurs who come to the region for its higher-than-average household incomes and great market opportunities for budding business owners.
 
These benefits, plus Kelowna's reputation as one of the best places to live in B.C. thanks to its lifestyle and tourism, make the city a great place to invest in real estate.
 
2. How is the real estate market in Kelowna?
With more active listings and fewer units sold, now is a great time for buyers to consider a Kelowna real estate investment.
 
While the benchmark price of a single-family home in the Central Okanagan sits at just over $1 million, days to sell, inventory and the volume of sales are all down as of December. This gives buyers more leverage when purchasing a new home, which can lead to a better return on your investment. As well, the recent legislative changes in BC that saw rental and age restrictions abolished for most multi-family developments, has changed the investment profile for these types of properties, making them more attractive.
 
The benchmark price of both townhouses and condos/apartments in the Central Okanagan has risen to $756,900 and $511,200, respectively.
 
3. What type of property should I purchase for my Kelowna real estate investment?
When investing in real estate in Kelowna, work with your real estate agent to find a property in a desirable neighbourhood. Typically, your real estate professional will be looking for:
Neighbourhood growth – New construction and young families are a great indication that properties in the neighbourhood will grow in value.
Access to local schools – Great schools within walking distance draws more families to the neighbourhood, in turn drawing more housing developments and increasing housing prices. As well, there are some excellent multi-family options to consider as attractive rental options for post-secondary students that are nearby to UBCO and Okanagan College.
Nature – Some neighbourhoods, such as Glenmore and the Upper Mission, are sought-after for their incredible natural surroundings. These neighbourhoods also typically boast great access to local schools and easy commutes into the city centre. 
Once you've found a property that you can afford in a neighbourhood where it's likely to appreciate quickly, you can work with your realtor to review the rental listings and determine average market rents for your Kelowna real estate investment property.
 
4. What investment strategies should I consider?
When analysing Kelowna real estate investment properties, there are two common strategies to consider: cash flow and long-term investment.
 
A cash flow investment focuses on creating extra money deposited into your bank account right now. To generate a monthly income, a cash flow investment is all about managing your rental income and expenses. First, you need to understand your monthly operating expenses, including everything from your mortgage to property taxes, insurance and your vacancy and repair reserves. Once you have that number, you know how much you need to charge in rent to generate a profit. For example, if the combined monthly expenses for your Kelowna real estate investment property are $2,000, and you charge $2,200 in rent, you're earning $200 per month on your investment.
 
A long-term investment can be more complicated than a cash flow model but can also provide a better return in the long run. One common long-term investment strategy is to purchase a home based on its potential appreciation value. The idea is to buy low, rent out the property to pay down your mortgage quickly, and sell higher (usually with a quick update or renovation just prior to selling). With a long-term investment, choosing the right neighbourhood is critical to making the most out of your purchase.
 
Regardless of what investment strategy you use, working with a real estate professional who knows the market, the region and your budget gives you the peace of mind and confidence you need to invest.
 
As one of the top agents with Royal LePage in Kelowna, I have years of experience helping buyers purchase Kelowna real estate investment properties. Reach out online or call me at 778-215-5671 to learn more.