Everything you need to know about Strata Properties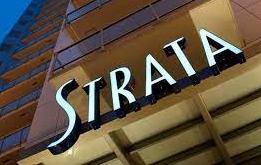 So, you've decided to take the plunge into the Kelowna property market and have begun to consider your options. A popular property type with many buyers is the Strata Property. Whether you are just beginning your Kelowna property adventure, are downsizing into retirement or anything in between, a Strata Property is a great option for many people. But before you venture too far down the Strata Property path, there are some key things that every potential buyer should consider.
 
What is a Strata Property?
 
A Strata Property is a property that combines two types of property ownership – a Strata Lot which is the property of individual owners and Common Property, which is a shared ownership among the Strata Lot owners. The Strata Lot is simply the condo, townhouse or detached structure inside of which the individual owners reside. The Common Property is everything else – roads, common pathways, common park areas, pools and exercise rooms. Regardless of the type of structure (condo, townhouse or detached dwelling) there are several considerations when pursuing your Kelowna Strata Property.
 
Strata Minutes
 
Strata Minutes are written recordings of all discussions during formal Strata Meetings. There are several types of Strata Meetings – Strata Council, Special General Meeting, Annual General Meeting and Extraordinary General Meeting and it is a requirement of the Strata Properties Act that all discussions and important decisions are documented for circulation and review to the Strata Members (i.e., Owners). When purchasing a Kelowna Strata Property, it is customary and VERY IMPORTANT to request 2 years of strata minutes for review. It is also customary to make the review and approval of the strata package (which includes the strata minutes) as part of the conditions (i.e., Subjects) of the purchase.
 
 
Bylaws and Rules
 
Strata Bylaws and Rules are the second most important consideration when purchasing a Kelowna Strata Property. Bylaws restrict the use of the individual Strata Lot and typically address Rental, Age and Pet Restrictions. Rules restrict the use of the Common Property. At the beginning of 2023, BC legislation was introduced which changed the Age and Rental restrictions for all Strata Properties in the province. As of now, the only rental restriction allowed is a Short-Term (i.e., less than 30 days) rental restriction. All other forms of rentals (i.e., monthly and fixed term) are allowed. This is regardless of what the specific Strata's Bylaws may indicate. As well, the only permissible Age Restriction is now 55+. All other Age Restrictions have been repealed. The final restriction is related to Pets. If you have pets or plan to have pets, you will want to ensure that you understand what the Pet Restrictions are for a particular Strata.
 
Contingency Reserve Fund (& Depreciation Report)
 
Because the costs associated with the common maintenance and repair of a Strata Property will be shared among the owners of the Strata Complex, an important consideration is the Contingency Reserve Fund (CRF). Typically, a well-run Strata Complex will allocate more than 10% of the annual operating budget to the CRF as savings for future repairs. In most cases, a Strata Council will undertake to complete a Depreciation Report or Contingency Reserve Study. The goal of the Reserve Study is to try and create a long-term forecast for the maintenance and repair of the Strata Complex (including the replacement of major components such as windows and doors and roofing). Reviewing the Depreciation Report to understand the upcoming repairs (and costs) is an important step in your Kelowna Strata Property purchase.
 
Insurance
 
Insurance is a major consideration when purchasing a Strata Lot within a Strata Complex. Understanding the insurance (claim) history of a particular Strata Complex will ultimately provide clues to the potential increases to annual insurance premiums. In some cases, a Strata Complex with multiple claims, or one that has failed to adequately address repairs and maintenance, can have Insurance premiums that are quite off-putting. At any rate, you should understand the deductible amounts of the Strata Insurance policy because your individual insurance policy will need to include enough coverage to include the Strata's Insurance deductible amount. If a claim from within your Strata Lot is found to have caused damage to the Strata's Common Property, your individual insurance policy will be a very important factor.
 
Parking, Storage and FormB's
 
Once you have read the Bylaws, Minutes, Depreciation Report and verified the insurance coverage of your Kelowna Strata Property, you will also want to confirm your Strata Lot's Parking and Storage allocation. The easiest method for accomplishing this is to read the FormB (the primary legal document pertaining to the individual Strata Lot you are purchasing). On it, the FormB will outline the parking space (#'s) and storage locker (#'s) assigned to your Strata Lot, as well as whether the Strata Lot has any payments outstanding or if the Strata Complex itself is a party to a lawsuit. Overall, the FormB is the MOST IMPORTANT document you will want to review when purchasing your Kelowna Strata Property. Finally, it is highly recommended to verify the Parking and Storage information from the FormB by reviewing the Registered Strata Plan – a schematic that shows the location of individual Strata Lots, Parking, Storage and Common Property.
 
Overall, purchasing a Kelowna Strata Property can be a financially rewarding and lifestyle fulfilling decision regardless of your stage of life. If you are ready to find your dream home and need help finding the right Kelowna Strata Property, please call me at 778-215-5671 and I will be happy to help get you started.