7 ways to cut your household expenses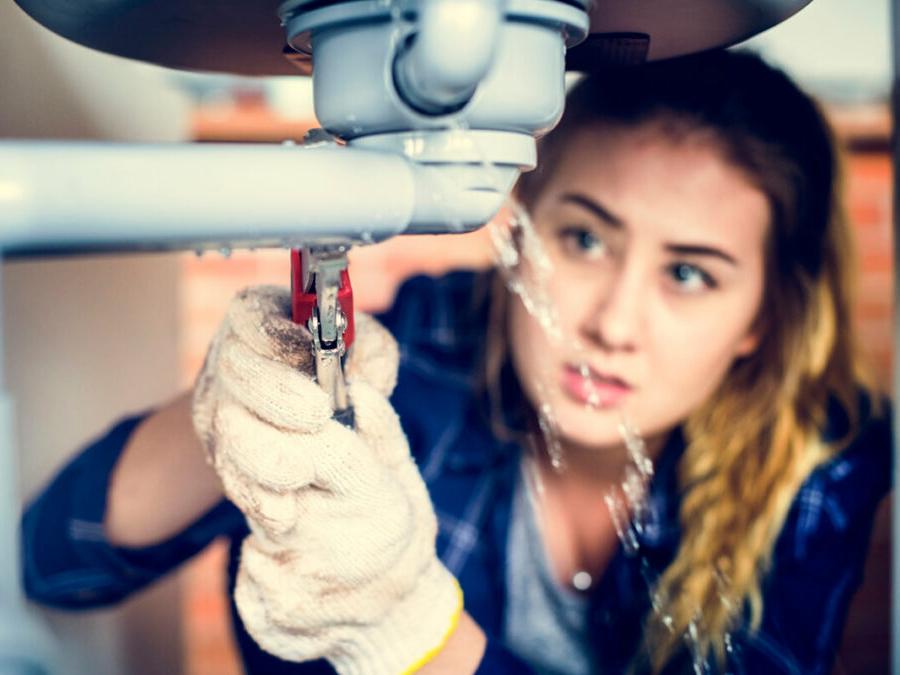 As mortgage rates rise and electricity bills continue to climb across the country, many homeowners are looking for ways to reduce their monthly household expenses.
 
Whether you're looking for ways to spend less on bills or just save for your next big trip, making small energy-smart decisions and tackling home maintenance work on your own can go a long way to helping you reach your financial goals.
 
Here's how you can save on monthly household expenses and make your house more affordable.

How to save on monthly household expenses through energy savings

Energy efficiency means using less energy to run your home. From installing smart energy devices to making small habit changes, energy-efficient choices can have a major impact on your monthly household expenses. Here are four things you need to know about how to save on monthly energy costs.
 
1. Start with an energy audit
Before you start opening walls and replacing insulation, it pays to know where there are opportunities to make your home more energy efficient. Both FortisBC and BC Hydro offer free energy evaluations and an easy-to-install energy savings kit to qualified homeowners and renters.
 
2. Check your attic insulation
Keep your HVAC-treated air in your home with proper insulation. And, when it's time to look at insulation, the attic is the best place to start. The attic and its insulation are key to keeping the hot sun-baked air out in the summer and the warm furnace-fuelled heat in during the winter and keeping your monthly household expenses affordable.
 
3. Check for air leaks
A well-sealed home is an energy-efficient home. Prevent drafts and leaks around your doors and windows with easy-to-install weather stripping.
 
4. Make smart energy decisions
One of the best ways to save on energy costs is to make energy-conscious decisions. Simply installing inexpensive faucet aerators, unplugging electronics and shuttering blinds during the afternoon can have a major impact on your monthly household expenses.
 
How to reduce monthly household expenses by doing your own maintenance

Beyond making smart energy choices, keeping up with maintenance and repairs is an easy way to keep your monthly household expenses down. Through proactive maintenance and tackling problems as soon as they arise, you can reduce the risk of a costly repair bill. Here's what you need to know about DIY home maintenance.
 
1. Check your pipes
If your home was built between 1975 and 1998, you may have polybutylene pipes running through your walls. Also known as Poly-B, this flexible plastic was used extensively as a cheap alternative for copper, but by the 1980s, homeowners started noticing a problem: their new grey plastic pipes were leaking.
 
If you have Poly-B plumbing, a smart water valve is an affordable alternative to a rip and replace project. For less than $1,000, you can purchase and have a smart water valve installed on the main supply line to your house. If a leak is detected, the valve closes and saves your property and belongings.
 
2. Change your furnace filter regularly
Keep your air clean and your HVAC running at its best with a quick filter change. Whether you opt for a disposable fibreglass filter meant to be changed every two months or upgrade to pleated paper filters that last up to one year, filter changes are important and inexpensive.
 
And, while you're changing the filter, make sure to vacuum around the furnace and keep storage at least three feet away to allow for efficient operation.
 
3. Tackle manageable interior and exterior tasks on your own
Is it time to replace a damaged deck or to fix that leaky faucet in the bathroom? Even the least handy homeowner can manage small repairs at home with a few everyday tools and a quick YouTube tutorial.
 
4. Know when to bring in a professional
Sometimes, it's OK to ask for help. If you need repair work done or a small installation project, I recommend reaching out to 250Handyman Kelowna for reliable and professional service.
 
Want to learn more about reducing monthly household expenses or looking for help buying or selling? I am here to help. Give me a call at 778-215-5671 or reach out online to learn more.