5 home staging tips to help you sell your Okanagan home faster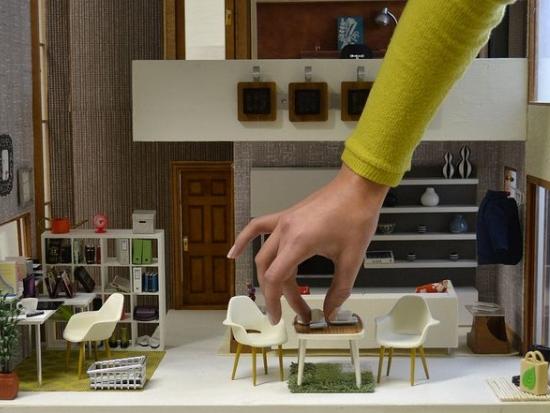 Do you spend sleepless nights dreaming about selling so you can move into that new home on the lake or find a larger property to fit your growing family? Regardless of why you want to get into the hot seller's market, there are clear steps you can take to sell your Okanagan home faster and for more money.

 

How? With proper home staging. 

 

When you think of home staging, images of professional interior designers and show homes come to mind. But, with only a few supplies, a free weekend and a bit of elbow grease, these five home staging tips empower you to draw attention to your home's best features before potential buyers drive up with their realtor. 

 

1. Make a good first impression

Before potential buyers even open the car door, they're trying to picture themselves living in the space. Trimmed grass, clean siding and a fresh coat of paint on the door and window trim go a long way to increase your home's curb appeal. And, regardless of the season, it's always a good idea to make your outdoor space more inviting with decorative planters.

 

2. Focus on the space that matters most

There's an old saying that the kitchen is the heart of the home. However, that doesn't mean you need to renovate your kitchen before selling your house. Instead, your home staging efforts should focus on decluttering. Clear the countertops and throw away the stale packet of potato chips in the back of the pantry. Update the hardware and consider replacing the front panel of your dishwasher and use contact paper to freshen up your cupboards. 

 

3. Create a work-from-home sanctuary

The office has moved from the workplace into the house for many Okanagan professionals. If you don't have a dedicated office already, consider carving out a corner of a spare bedroom or creating a comfortable nook in the living room. Focus on limiting distractions and welcoming in as much natural light as possible. 

 

4. The better the smell, the faster the sell

Have you ever had a realtor ask you to bake cookies before a showing or turn up with a plate of their own fresh chocolate chip goodies? A welcoming smell evokes a positive response in visitors. These aromas also hide the scents—animals, musty basements and whatever the kids left under the bed—that you as a homeowner may no longer recognize. So, throw a batch of cookies in the oven, light a candle in the entrance and place flowers or potpourri in bathrooms and bedrooms.

 

5. Depersonalize your space

When a potential buyer walks into your home, they want to imagine their family living in the space. They want to see their own travel magnets on the fridge and family portraits on the walls. Help them picture the space as their own by removing family photos, toys and refrigerator art and opt for generic artwork as needed.