Everything you need to know about working with a Kelowna mortgage broker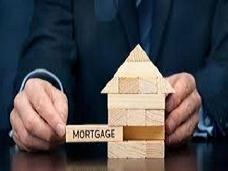 Everything you need to know about working with a Kelowna Mortgage Broker
 
You've been looking at homes online, reached out to your realtor to set up an automatic search, and are ready to get serious about buying a home. But, before you make an offer on that contemporary condo in downtown Kelowna, who should you reach out to for a pre-approval? A Kelowna Mortgage Broker or your bank? Kelowna Mortgage Brokers help you get the best rates in 2023. Here's how they do it and everything else you need to know about working with a Mortgage Broker.
 
What is a Mortgage Broker?
 
A Mortgage broker is a licensed professional that works on your behalf as an essential middleman between you and any potential lenders. After a quick meeting/application to discuss your income, assets, debts and financial goals, these brokers shop around for the best mortgage that fits your particular needs.
 
Your Kelowna Mortgage Broker will also give you a pre-qualification amount breaking down exactly how much you can afford along with a custom budget that will outline your monthly expenses. While they work behind the scenes to connect you with lenders, you're free to focus on finding the right home for you and your family.
 
What are the benefits of hiring a Kelowna Mortgage Broker?
 
As opposed to working with just one particular bank, Mortgage Brokers offer you more flexibility by having access to multiple different lenders. By shopping around with many different lenders on your behalf, this not only saves you time, but will also provide a less stressful experience for you when it comes to obtaining financing. The ability to shop around will not only ensure that you are getting the best rates available, but also a great mortgage product that is going to save you the most money over the life of your mortgage. 
 
Using a Mortgage Broker will also grant you access to the unpublished rates from major lenders. Because brokers bring business to the banks, they are often offered better rates. This means, when you use a mortgage broker, you can secure a mortgage rate from your own bank even lower than what you'd receive if you walked into your bank yourself!
 
Another benefit of working with a Mortgage Broker is that they have access to alternative and private lending. If your bank has told you no, or if you're having credit issues, these lenders are often an available solution to you. These non-traditional lenders also often have more leeway when it comes to qualifying borrowers and increasing their purchasing power.

Is it better to use a Mortgage Broker or a bank?
 
While both are viable options when hunting for a mortgage, Canadians are now using Mortgage Brokers more often than going directly to traditional lenders. According to the Canada Mortgage and Housing Corporation, 51% of buyers relied on a broker to handle their mortgage negotiations in 2021, compared to only 26% in 2003. Of the buyers who used a Mortgage Broker, 95% say they did so to get the best rate possible.
 
While some buyers prefer to go directly to their bank to secure a mortgage, it doesn't hurt to reach out to a reputable Mortgage Broker to explore your options. They have deep relationships with many of the major banks, such as TD Bank or Scotiabank, while they also have access to mortgage finance companies (monolines) and local credit unions. It is important to note, however, that not all lenders work with brokers. If you choose to use a Mortgage Broker, we recommend those who are not affiliated with any specific bank or lending institution to offer you an unbiased service and help you get the best possible rate.
 
How much does a Mortgage Broker Cost?
 
In most cases, using a Mortgage Broker doesn't cost you anything. Their services and experience are completely free to you. They work for you, but they are paid by the lender when you ultimately close a mortgage with them.
 
Whether you decide to get a mortgage through your own bank or work with a Mortgage Broker, we always recommend at least getting a second opinion to make sure you are receiving the best advice and product. Personally, I highly recommend Cavan Gilmurray with Assurance Mortgages. He has helped many of my clients to successfully obtain the best possible rates and terms available. Ready to find your dream home and need help finding the right Kelowna mortgage broker? 
 
Reach out to me online or call me at 778-215-5671 to get started.